Skip to Content
Trusted Powder Coating Professionals
We started Peachtree Powder Coating because there was a need for our services at a competitive rate from companies in our Lawrenceville, GA community. We knew if we dedicated ourselves to studying the most modern techniques, use industry-leading tools, and provide our services at competitive rates for powder coating services, we would be successful. We pride ourselves in the work we deliver to commercial businesses and local residents with speedy, cost-effective, and durable powder coating services. Give us a call today to see how we can help you and receive a free estimate for all the required work.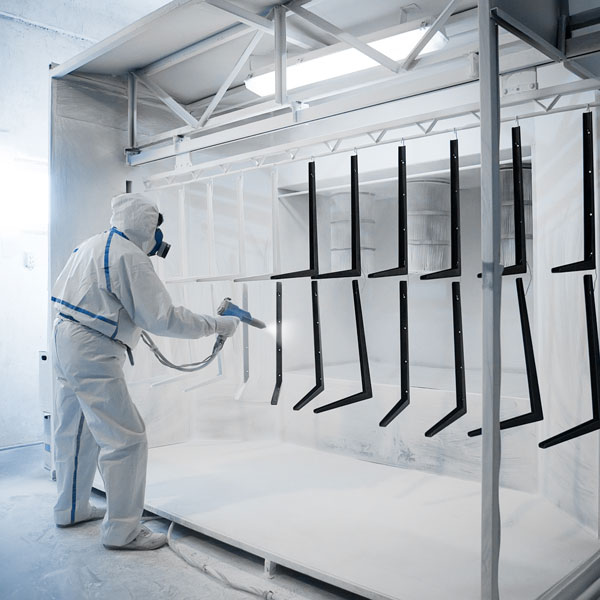 Why Use Powder Coating for Your Projects
When it comes to covering and decorating your metal fabrications, powder coating is the best option on the market. It is also more environmentally friendly than other liquid paint options because all of the oversprays are captured in a filtration system. There are far fewer VOCs (Volatile Organic Compound) associated with this solution and tools as well. This means they won't linger around and cause issues after we leave. You will only be left with beautiful color and finish once we complete our powder coating services.
Why Work With Peachtree Powder Coating?
Peachtree Powder Coating has the largest powder coating booth in the Atlanta metropolitan area to best serve our customers and their needs. Our 14'W x 14'H x 30'D oven will accommodate items large and small to handle any requests you have for powder coating services. The opportunity to serve the customers at the highest level is why we got into this business. We aim to provide the best quality powder coating solution in the marketplace using our state-of-the-art facility and equipment. When you need paint that stays true to color and lasts, Peachtree Powder Coating has the solution for you.
Give Peachtree Powder Coating a Call Today for a Free Estimate